Steven C. Howard
209 N. Walnut, Upper Level
Lansing, Michigan 48933
showardesq@gmail.com
517-374-9000, fax 517-374-9001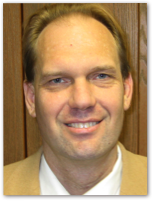 Education
Thomas M. Cooley School of Law, Lansing, Michigan
Juris Doctor, May 2001
Certificate of Merit Award, Wills, Trusts & Estates.
Deans List; Michaelmas Term, 2000.

Metropolitan State College of Denver, Denver, Colorado.
Bachelor of Science, December 1989
Criminal Justice: Private Security management
Lakewood Police Association scholarship, 1988.
Delta Phi Omega Outstanding Member Award, 1988.

Pikes Peak Community College, Colorado Springs, Colorado.
Studied Criminal Justice/Police Science, Police Firearms
Investigative Techniques, 1983-1984

University of Southern Colorado, Pueblo, Colorado.
Studied Criminal Justice/Police Science/Investigation, 1985-1986

Trinidad State Junior College, Trinidad, Colorado
A.A.S. Degree Gunsmithing/Certified Police Armorer June 1981

U.S. Border Patrol Academy, Glynco, Georgia.
Federal Law Enforcement Agent Certificate, November 1992.

United States Army Basic Training, Fort Knox, Kentucy.
R.O.T.C. Officers Basic Training, 1987.

NRA Certified Firearms Safety Instructor Training, Romulus, Michigan.
2007


EMPLOYMENT HISTORY:
Steven Howard, Attorney at Law, Lansing, Michigan.
11/02-present
Attorney–Fully licensed attorney working in: family law and child custody; drafting of contracts for services and sales both nationally and internationally; enforcement of contracts; drafting and enforcing land contracts, leases of personal, commercial property and real estate to include sales of over one million dollars units; immigration and naturalization law to include asylum and cancellation of deportation hearings; felony and misdemeanor criminal law; social security law to include disability claims and appeals; Wills, Trusts and Estates.
Teaching: Taught "Firearms and the law" to private groups and to Criminal Defense Attorney of Michigan.
Writing: Have written and published articles on Gunshot Residue; Machine Guns; Illegal Weapons; Ballistics to include Internal, External and Terminal Ballistics; Shotgun Patterning; Bullet Bounce; "Like and Type Tool Marks" on ammunition; plus others (see list below).

A.F.M. Consulting, Lansing Michigan, Denver & Pueblo Colorado, Big Timber Montana, Everett Washington, 3/94-present and 7/80-6/92.

Security and Firearms Consultant--Expert Witness and/or consultant to all weapon related matters to include, but not limited to: what is and is not a firearm, what is and is not a bomb, machinegun, firearm malfunction, ammunition malfunction, defect in warning and design, Tool-mark identification, internal-external-terminal ballistics, shooting reconstructions, shooting investigations, gunshot residue & cross-contamination investigation, stab and cut investigation, accidental discharge, self-defense claims, ejections analysis, penetration testing, ricochet analysis, trajectory analysis, projectile analysis, serial number restoration, weapon tampering, bomb and incendiary device analysis, weapon safety analysis. Certified Police Armorer and Gunsmith. College trained knifemaker. Designed and manufactured: knives, swords, axes, machetes, daggers, tomahawks, survival tools, forced entry tools, middle-evil armor and many others. Firearms NRA Certified Firearms Instructor for adults in classes of 1-15 people in rifle, pistol, and various fully-automatic weapons. Advised security minded companies and individuals in security procedures to include building security, personal and personnel security and yacht security. Provided personal protection for families and individuals in Mexico, Canada, Europe and the Ukraine. Provided certified armorer services to police, military and security personnel. Provided instruction in a wide range of self-defense tactics. Conducted international investigation services for investors, individuals and attorneys involving asset verification and missing persons. Quality control inspector for insurance claims & companies, and ammunition re-manufacturers. Advised attorneys in civil and criminal cases that involve firearms and/or the use of deadly force as an expert witness. Assembled security teams to conduct "problem solving." Built "hardened"(armored) cars and homes, specialized police equipment including battering rams, climbing hooks, and body retrieval equipment. Taught "Survival Spanish", to law enforcement and security officers.
NRA Certified Basic Firearms Safety in the Home Instructor/Concealed Pistol License Instructor.
NRA Metallic Ammunition Reloading Instuctor.
Michigan 3-Gun Certified Safety Officer.
IDPA Certified Safety Officer.

Law enforcement agencies that have consulted with AFM:

Eastpoint, Michigan Police Department: Swat Team Tactical Ammunition
Office of Homeland Security
Barry County Prosecutor's Office
Organized Crime Investigation Div. Container A1, office 108 Camp Alpha/Bravo Box 268 10 000 Pristina, Kosovo
Reporters from the BBC, CNN, Associated Press.
Received credits and special thanks for work on PBS's "History Detectives-Mystery of the Siberian Bullet" July 5th, 2011, Ammunition Identification.

Consulted by and appeared in/on:

"The G. Gordon Liddy Show"-June 16th, 2008. To discuss the M-16/M-4 U.S military rifles that are in current use in Iraq and Afghanistan, and their advantages and disadvantages.
Consulted by the TV show "CSI" (Vegas) Episode 21, year 2012, Received no credit.
Consulted by CNN, CBS Radio, and The Denver Post, in regard to the mass shooting in Aurora Colorado, 7-20-2012
Consulted by The New York Times, NY, NY, on 1-17-2013 about Assault Weapons and other subjects.
Consulted by The Lansing State Journal, Lansing, MI, about the laws regarding pistols v. Assault Rifles, and other subjects.
Consulted by Radio Station WKQX FM 101 about features of Assault Weapons v. Regular Weapons, and other subjects.
Consulted by "Voice of Russia" on the subject of firearms ownership and the attack on the Canadian Parliament building.

Cases consulted in as firearms/weapons/ballistic/GSR/knife expert:

Michigan v. Durren Case No. 03-191162 FH
Michigan v. Schooler Case No. 03-80921-1
Michigan v. Farquharson Case No. 05-16672-FC
Michigan v. Boise Walker Case No. 05-12389
Michigan v. Woodward Case No. 05-0161172-FH
Michigan v. Gustavo De-Jesus Vanegas Case No. 06-38885
Michigan v. David Edmunds Case No. 052022-FC
Michigan v. James Coddington Case No. 8781903FC
Michigan v. Clarence Neason Case No. 06-0137
Michigan v. Jesus Gonzalez Case No. 87-41384-FC
In Rey Boysie Walker Case No. 05-12389
Michigan v. Farley Case No. 05-1533-FH
U.S, v. Chancey U.S. District Court for the Eastern District of Louisiana, New Orleans
Michigan v. Lockett Case No. 06-001022-01
Michigan v. Jeff Davis No. 95-052703-FC-R
City of Woodhaven v. Shaun Grossman No. 06-W-3766A
Michigan v. Wade Gilchrist No. 06-0004648
Michigan v. Gustavo Vanegas No. 06-3885
U.S. v. Douglas Kornacki No. 04-80843
Michigan v. Coredon Clark No. 06-018523-FC
Michigan v. Antjuan L. Riley No. 2006-003915-FH
Michigan v. Corielle Demont Johnson COA No. 267822
Michigan v. Travis Van Norman No. 07-023-FY
Michigan v. Floyd Smith No. 06-4092-FC
Michigan v. Barnett No. CR2005-202692-FC
Michigan v. Christian Hanson No. 06-11174-FH
Michigan v. Lance Jones No. J067848 SM
Oregon v. James Mansur No. 2006-00017777
Michigan v. Lernmaine Palmer No. 06-450-632-DL
Michigan v. Kerrick Farquharson No. 05-16672-FC
City of Detroit v. Morad Abdulla Ahmed No. 07-08625
Missouri v. Lance Shockley Case No. 05C2-CR00080
Michigan v. Aaron Dixon No.06-HP-0089 FY
Florida v. Dustin Williams No.5620006-150005825
United States v. Quentin Burt
United States v. Sims No.90-80492-AC-5
Reeves v. Baracco Report No.06-0016355 Livingston County
Liberty Mutal Insurance v. Patrick Stoutenburg Case Pending
United States v. Michel No.06-CR 516
California v. Jose Moreno No.07-NF0570
Michigan v. Kareem P. Manuel No. 06-018155-FC
Michigan v. Kurry A Brickey No.07-2422FY
Michigan v. Andre Frazier No.9707796FC
United States v. James Kelly No.07-CR123
Michigan v. Nicholas Beyer No. 08-010635 FH
Commonwealth of Mass. v. Manny Andrade
Michigan v. Benjamin Bayles No. 08-SL0080-FY
Wisconsin v. Adam Yeoman No. 08-CF06 Circuit Ct. La Crosse, Judge Todd Bjerke
Michigan v. Darold Hodgoen No. 08-08833
Michigan v. Charles Hutson, 08-697FH,
Florida v. Tommy Randolph Case No. 561978CF000305, 9th Circuit Ct. St. Lucie County
Florida v. Tahjeem Dorissca Case No. ESCR 2004-00976, MA Superior Ct. Of Lawrence MA, county of Essex,
Michigan v. Tanika Love Case No. 08-023774-FC, Genesee County, Judge Hayman
State v. Jeffrey Louis Thauwald, Pine County Dist. File CR-08-1248. The Honorable Krista Martin,
State of Michigan v. QUIN-DALE ALAIN GORDON-WOOD Lower Court Case No. 08- 3760-FC; COA Case No. 287515
Arkansis v. Robert Davis, Case No.2007-004640 Fourth Circuit Ct.
Maryland v. Trevlyn Hinton, Case No. 113889
Michigan v. Aristide L. Boaz, Case No. 2010-026340-FC
United States v. Walter L. Priest, Detroit Federal Court
Mantooth v. Glock, Troy MI Case No. M23390667
Michigan v. Deonte Howard, Case No. 10-5562 Judge Bruce U. Morrow, 3rd circuit, Detroit MI
Michigan v. Dustin Arthur Marshal, Case No. 09-005490 4th Circuit Court
US v. Brand Lambert, Case No. 4:10CR00124-JMM, Arkansas
Florida v. Adrian Brown, Case No. 2008-CF-4862, Marion County, Florida
South Carolina v. Christian Helms, Case No. 10-099686, Horry County South Carolina
Elaine Elder v. American Iron & Metal Co Inc. & David Lee Noriega, Case 10-cv-1433 Pueblo County, Colorado
Wyoming v. Eddie T. Delk, Case No. CR #2011-54, Sheridan County, Wyoming
Illinois v. Robert Dorado, Case No. 10CR7717, Cook County, Illinois
Michigan v. Timothy Earl Fields, COA, Genesee County #06-18312-FC
Minnesota v. Jason Musburger, Case No. 69HI-CR-10-170, City of Chisholm
Michigan v Malcolm Payne, 7th Circuit Court (Genesee County), Judge Archie Hayman presiding, case # 11-028734-FH
Michigan v. Hakeem R. Blackwell, No. 12-000527-FH-C30 in Ingham County Circuit Ct.
U.S. v. Kenneth Hatala, Case No. 1:12CR28, U.S. District Court, Northern District of West Virginia, Judge Keeley
Ohio v. Dale Edwards, Case No. CR 12-567856 Cuyahoga County Court.
Florida v. Thomas Allen Bauer Jr. Case No. 41-2012-CF-3120-A, Manatee County.
MS v. Jerrod Emerson, Case No. 12-643 CRWG, Hinds County.
FL v. Eric Howell, Case No. 2012-CF-12349-O, Orange County.
MI v. Ryan Mark Wyngarden, Case No. HL13-20283-FY, Ottawa County.
MI v. Donald Staats Jr. Case No. 12-2547-FC, Missaukee County.
WV v. Jamie R. Jones, Case No. 12-F-199, Monongalia Couty.
OH v. Gary W. Green, Case No. CR-12-567867A, Cuyahoga County.
MI v. Salam Shaker Zora, Appeals Case No.: 296508, Macomb County.
West Virginia v. Jamie R. Jones, Case 12-F-199, Monongalia County.
Missouri v. David Hosier, Case No. 09AC-CR02972-01F, Cole County.
U.S. v. Van Der Merwe, Case No. 4:13mj43-CAS, Northern District of FL.
AZ v. Dimitri Romero, Case No. CR20131779, Tucson AZ
Illinois v. Michael Williams, Case No. 13CR909, Chicago, IL
Maryland v. Tavon Miles, Case #124790-C
Roger Dale Shinall v. Remington Arms, Case No. CV-2012-693, Arkansas
Montana v. Paul West, Case No. DC-13-361-(B) Kalispell MT
Florida v. Isreal Williams, Case No. 162013CF001479AXXXMA, Duval Co. FL
Michael Williams v. Illinois, Case No. 13 CF 909, Peoria IL
Wisconsin v. Jason Anderson, Case No. 13S-20-A-R00727, Madison, Wisconsin
North Dakota v. Joe Prince Case No. #512013-ER-02056 & 01849
Michigan v. Roger Bowling, Case No.12-008235-01-FC
Michigan v. Kevin L. Wilson, Case No. 13-033706-FC
U.S. v. Jason Wade, Case No. 1:14-CR-85
Michigan v. Jess W. Bowman, Case No. 2014-002193
U.S. v. Galen Rose, Case No. 09-CR-329
Michigan v. Lavadis Maurice Blackman, Case No. 14-08754-FC
Missouri v. D'Marius Ingram, Case No. 14NM-CR00669
Michigan v. Robert Earl Gee, 14th Circuit, Mich Court of Appeals Case No. 326634
Wisconson v. Natalie Murphy, Case No. 15 CF 24, Juno County.
Hakim v. Safariland Case No. 1:15-cv-06487 US. Dist. CT N. DIV. of IL.,EasternDist.
Missouri v. Kevin King, Case No. 12CG-CR02020
Aaron Hicks v. Winchster/Olin Corp. Case No. 215cv13255
Heisler v. Helminak, Case No. CI 2014 2523
Michigan v. Randal Griffin Case No. 90-08584 (Appeal)
North Dakota v. Joe Prince. Case No. 512013ER0205601849
Brian Baisden v. Keystone Sports Arms, LLC. Case Number 2:14-CV-00912
Michigan v. Jerry Swantek Case No. 15-002782
Michigan v. Mary Lou Bigford Case No. 201501281
Michigan v. Anthony Barry Case No. 2014002253
United States v. Woodley, et al., 15-20007
North Dakota v.Brandon Lyon, Case No. 8-2015-CR-2791
Malone v. Precision Shooting, US District Maryland Case No. JFM 15-3714
Iowa v. Renard Andrews, Case No. PCCE075141
Michigan v. Westly George, Case No. 15-20092-FC
Pennsylvania v. Jonta St. Claire Bishop, Case No. 453 for 2014
Ohio v. Barefield, Case No. 2016 CR 0421
Iowa v. Renard Andrews, Polk County, Case No. PCCE075141

Recognized as an expert in:
Michigan v. Shellenbarger Case No. 0410801790, Berry Co. Circuit Ct. Shotguns, Shotgun ammunition components, trajectory and ballistics, threat of harm at distance.
Michigan v. Herndon Case No. 03-6996-FC, Shooting reconstruction, Ballistics, Shotgun Patterns and shooter to target analysis.
Michigan v. Gajah 00-006951-FC
Michigan v. Singh Case No. 2005002609, Shooting reconstruction, shotgun patterning, shot to impact distance analysis.
Michigan v. Joshua Tackett No. CRW-06-0001194-FC, Ann Arbor Circuit Ct. Firearms and ammunition identification, Bullet and Cartridge Aging analysis.
Michigan v. Berry Blassingame No. 06-017755-FC, Genesee Co, Judge Hayman. GSR testing standards & police procedures in regard to GSR testing & cross contamination.
Missouri v. Krystal Stites No. 39R040400940, Mt Vernon Circuit Ct., GSR, GSR cross contamination  & related subjects.
Michigan v. Contrelle Harpin No. 2006628842
Minnesota v. Jeffrey Allen Kopri No. 38-CR06-114, Firearm defacing and serial number raising and identification.
Florida v. James Allan Jacobs, No. 03223-CF, Firearms, shooting reconstruction & using a firearms expert in a murder trial.
Kentucky v. Jameyel Hodge No. 03-CR-562, Shooting reconstruction, Firearm, Bullet, and cartridge casing identification, Ballistic analysis, bullet and casing construction, ammunition manufacture.
Minnesota v. Kenneth Andersen, No. CR-07-171, Shooting reconstruction, firearms, Firearms ammunition, components, cartridge-bullet combinations, internal/external/terminal ballistics analysis.
Virginia v. James R Jones II, No. CR06008251-8256, Circuit Court, Radford County, GSR cross-contamination.
Michigan v. Kurry Brickey, Case No. 07-021768-FC, 7th Cir. Ct, Genesee Co,  Judge Farah. GRS: BlueView and SEM, Nitrate and Primer Residue testing, fails positives and negatives.
Richard Pumerantz v. EMF Company Case #GC 040612, Superior Court of California, Los Angeles County, Northeastern Division Ammunition, Blackpowder, Blackpowder substitutes, Ammunition components, Sharps 1874 rifles and rifle explosions.
Massachusetts v.Rashidi Smith, Case No. PLCR2007-00443, Brockton Superior Court, Plymouth County, GRS, GSR Evidence collection & Cross-Contamination, Hi-Point Brand firearms, straight blow-back firearms systems.
Junks v. Modern Muzzleloading Inc. DBA Knight Firearms, Case Number 92131, Washington Parish, State of Louisiana Muzzleloading Firearms, Firearms Expert, Loading Components, Latent Spark & Latent Spark Discharge, Shooting Reconstruction, Black Powder & Black Powder Substitutes.
Michigan v. Shavontae Williams, Case Number 09-30893-01, 3RD Circuit Court of Michigan, Shooting Reconstruction, Shotgun Pellets, Shotgun Pellet Impacts, Bullets Fragments and Fragmentation.
Michigan v. Sandez, Case No. Eaton County, Judge Osterhaven, Weapons and Ballistics Expert.
Georgia v. McCorkle, Case No. 11-B-1623-4, Judge Michael Clarke, Gwinnette County GA, Firearms expert, Accident Reconstruction.
Colorado v. Luis Guzman, Case No. 10CR2839, Judge John Wheeler, Centennial CO, GSR, Cross-Contamination.
Maryland v. Charles Moore, Case No. 10K05037507, Fredrick County, Weapons, GSR, GSR Cross-Contamination.
South Carolina v. Christopher Woody, Case No., Weapons, GSR, GSR Dispersion.
Michigan v. Donald Staats, Case No. 12-2547-FC, Missaukee County, Shooting Reconstruction, Trajectory, Weapons, 44 Magnum.
State of Florida v. Eric Leon Howell, Case No: 48-2012-CF-012349-O in the Circuit Court of the Ninth Judicial Circuit, Orange County, Florida, Division 11, Shooting Reconstruction Investigation, Shooting of a Car, Trajectory, External & Terminal Ballistics.
U.S. v. Jason Palomino, Case No. 11 CR 718, North District of Illinois, Gunshot Residue Collection Procedures.
Wisconsin v. Corey Long, Case No. 12-CF-6006, Milwaukee County Circuit Court, Judge Rothstein, Shooting Reconstruction, Shooting inside a car, External Ballistics.
FL v. Wayne R. Greenlaw, Case No.2011-36246-CFAES, Volusia County, Firearms, Rates of Fire, Cycle rates of firearms.
MI v. Kevin & Dion Wilson, Case No. 13-033706, Genesee County, Judge Farrah, Shooting Reconstruction.
Washington v. City of Chicago, Case No. 1:10-cv-01952 Chicago, IL, U.S. District Court, Gunshot Residue, Firearms, Firearms Working Pressures, Cartridge Case Dispersion Characteristics, Firearms Sound Levels, Firearm Feeding Characteristics, Tool Mark Examination, Firearm Jamming Characteristics, Firearm Functionally Testing.
MI v. Westly George Case No. 15-2009-FC, St. Joseph County, MI, Judge Paul E. Stutesman, .41-.44 Caliber handguns, general workings of bullets and firearms, Identification of bullets and firearms, gunshot residue and cross-contamination, gunshot residue samples and collection procedures, storage of evidence procedures, working pressure levels of firearms, and GSR dissemination.
Missouri v. Lance Shockley Case No. 14-AK-CC0001, Carter County MS, General Rifle Characteristics, Rifle Making, Rifle Barrels, Ballistics, Toolmark Examination, Firearms in General, Working Pressure of Firearms, Bullet Expansion, Internal Barrel Measuring.
U.S.A. v. Brent See, Case No. 4:16-cr-00310-DCN, Cleveland OH, Silencers, Muzzle Breaks, Metal Alloys used in manufacturer of Silencers and Muzzle Breaks, Muzzle Break and Silencer design and manufacture. s

Teaching:
• Taught "Firearms and the Law" to police and attorneys through Lorman's Education Services of Eau Claire, Wisconsin, and to Criminal Defense Attorney of Michigan (CDAM) Lansing Michigan. Students included Police Officer, Police Chiefs, Prosecutors, Defense Attorneys, Civil Attorneys, City Attorneys, Detectives, & Others.
• Taught ""Firearms Safety in the Home" CPL Class to include "The Legal Use of Deadly Force" in the home and outside the home., NRA Certified. "Reloading Metallic Ammunition." NRA Certified.
• Instructed Multi-Agency/Law Enforcement Class on GSR, GSR Cross Contamination, Firearm Accidental/Unintentional/Negligent Discharge. Southgate Police Department, Southgate, MI.

• Published articles, including:
1. Using Firearms Experts- The right to - The Right to Counsel and Ingham County Bar Jounal 2005
2. Gunshot Residue: What it is and what it can tell us., The Right to Counsel, Spring 2006
3. Machineguns 101, The Right to Counsel, 2005
4. Illegal Weapons for Dummies, The Right to Counsel, 2005
5. Ballistics 101 (to include Internal, External and Terminal Ballistics), The Right to Counsel, 2005
6. Shotgun Patterning, Pending Publication
7. Bullet Bounce and Ammunition, The Right To Counsel, October 2006
8. "Like and Type" Tool Marks, The Right to Counsel, 2005
9. Defacing firearms: What Defacing firearms: What is it? How is it done? And what does it mean to your case?, The Right To Counsel, January 2007
10. Gunshot Residue Cross Contamination, NACDL Journal, October 2007. This article was reprinted in MO, ID, and CA.
11. "Aging Bullets and Casings", The Right to Counsel, Volume 14, Number 2, Summer 2007
12. "Cannot Be Matched or Eliminated", The Right to Counsel, Volume 36 Issues 11 & 12, Fall, 2013


The Law Firm of Potuzik, Carrozza, Wilson, Fisher & Pannucci Muskegon, Michigan. 1/01-1/03
Extern/Paralegal--Performed legal research. Drafted legal documents, orders, motions and letters to clients. Interviewed clients and witnesses. Assisted attorneys at trials, pleadings and hearings. I worked in the areas of Criminal Law, Criminal Evidence and Procedure to include open murder cases, real estate, taxes, consumer protection, tort, immigration, and American Indian law. Researched and wrote appeals for cases involving felony criminal law, family law, civil law, and DNA evidence. Observed attorneys in courtroom procedure, presentation and introduction of physical evidence and the introduction or the discrediting of a witness and their testimony, by direct and cross-examination.

Student Bar Association, Thomas Cooley Law School, Lansing, Michigan. 5/00-8/00
Student Instructor--Taught a formal supplemental law class in Wills, Trusts, and Estates Class to students, through the student bar association. This included: the elements of either a formal will or a holographic will. What evidence can show fraud, undue influence, or lack of capacity to make a will, and all the elements of intestacy in the event that the will fails or there is no will at the time of the person's death.

Housing Resource Center, East Lansing, Michigan. 5/99-6/00
Counselor--I explained landlord-tenant law to all interested parties. Explained documentation and evidence procedures to clients to enable them to pursue their own small claims cases.

C. Sharps Arms, Big Timber Montana, 9/94-5/96
Gunsmith/Riflemaker–I performed a wide variety for machining jobs in the manufacturing process of building several models of 1870s area Buffalo Rifles in calibers ranging from .22 long rifle to 50-140 Sharps. I performed all the repairs and customizing of customers rifles, and did all blueing, headspacing, final assembly, first stage test firing, and set all trigger pulls.


Parkside Center, Arvada, Colorado. 3/94-9/94
Temporary-Replacement Office Manager--Supervised and scheduled two employees, human resources, appointments, inventory management, budgeting, payrolls, record and bookkeeping and security supervisor. Translated English/Spanish for staff and clients.

Department of Defense Federal Police, Fort Hunter Ligget, California. 10/93-3/94
Federal Police Officer–Provided police and security services to a experimental weapons testing facility. I enforced wildlife regulations and management in other areas of the reservation. Performed all other police and law enforcement duties to include interviewing and questioning suspects and witnesses, sometimes in Spanish. Investigating crimes, crime scenes, and performed crime scene preservation. Prepared reports and records of crimes and general department business. Conducted searches of homes, vehicles and persons, and assisted in felony investigations. Served as the department's certified police armorer, and acted as translator: English/Spanish

U.S. Border Patrol, Imperial Beach, California and Gynco, Georgia. 6/92-2/93
U.S. Border Patrol Agent, Field Agent--Patrolled the U.S./Mexico border for the purpose of interdicting illegal immigration and smuggled contraband. Received training in, and conducted operation for, drug enforcement operations, self-defense tactics, immigration law, nationalization law, federal criminal law, federal law enforcement, international border operations, electronic surveillance, communications, night operations, investigations, questioning and interrogations, high speed pursuit driving, interracial relations. Firearms training in police pistol, police shotgun, and fully-automatic weapons. Arrested suspects for robbery, rape, murder, smuggling of contraband to include weapons, illegal immigrates and narcotics, documents fraud and immigration violations. Collected and preserved evidence, conducted searches (with and without warrants) of homes and vehicles. Single handedly arrested groups of up to 38 people at once. Controlled groups of 250+ in a detention center. Performed booking, fingerprinting, photographing and in-processing procedures. Wrote arrest and nightly reports, inventories, as well as other record keeping. Acted as translator for other area police agencies when necessary. Acted as weapons repair officer as needed. Conducted extensive research regarding the type of employment that immigrants were seeking when they entered the United States illegally by questioning suspects.

University of Southern Colorado,Pueblo, Colorado. 9/84-1/85
Instructor in Continuing Education--Instructed adult students in firearms use and trouble shooting, ammunition reloading, manufacture and re-manufacture, ballistics, firearms repair, and related subjects. Prepared course outline, tests, examinations, and charts for the class. Lectured and conducted class discussions.

Pueblo Gun Repair, Pueblo, Colorado. 6/80-6/86
Gunsmith/Manager--Managed sales and service, inventory, shipping and receiving, accounting, and trained interns in a gunsmith/gun repair shop. Repaired and serviced all types of firearms from antique muzzle-loaders to advanced machine-guns and silencers. This included making obsolete parts from scratch, by hand. I also provided certified firearms repairs, and maintenance services, for businesses, police departments, security and military personal. Provided self-defense training, to include all firearms, to individuals, businesses, and security companies. Built custom firearms for customers to include custom made weapons for the physically challenged and police. This included making and/or customizing tactical rifles, submachineguns, handguns, tranquilizer guns and shotguns. Built and/or customized battering rams, door prying bars, door hammers, towing hooks and other "forced-entry tools."

University of Southern Colorado, Pueblo, Colorado. 9/76-5/79 Volunteer Instructor in Continuing Education- Instructed adult students in classes of 1 to 5 people in English as a second language. This was done part-time for students that were having trouble with reading, writing and speaking the English language. I also taught some of the students the basics of typing, social "do and taboos", civics, geography, and American history.

SKILLS:
Computer knowledge–PC, Macintosh, and Smith-Corona, with Word & WordPerfect software. Legal search engines: Westlaw & Lexis-Nexis.

Languages–Semi-fluent English/Spanish, some Russian.

Tools–I have used all non-CNC power machine tools, most industrial manufacturing and all hand tools to include specialized gunsmithing, woodworking tools, grinders, welders and heavy manufacturing equipment.

Security equipment–I have experience with closed circuit cameras, motion detectors, general surveillance, metal detectors, all firearms, security doors, lock manipulation, alarm systems, CPR and first-aid. Tae-kwon-do, police baton, and asp.

AWARDS:
• IDPA MICHIGAN STATE CHAMPIONSHIPS, 2nd Place Standard Service Revolver 2007.
• CCRC 2008 CABOODLE CHAMPIONS, 1st place Standard Service Revolver
• CCRC 2009 PCC CHAMPIONSHIPS 2ND PLACE, Pistol Caliber Carbine.
• IDPA MICHIGAN STATE CHAMPIONSHIPS, 4TH PLACE CDL (45 ACP MODEL 1911), 2009
• 3-GUN MICHIGAN STATE CHAMPIONSHIPS, 1ST PLACE PCC DIVISION, 2009  
• IDPA MICHIGAN STATE CHAMPIONSHIP, 3RD PLACE Standard Service Revolver, 2010
• 3-GUN MICHIGAN STATE CHAMPIONSHIPS, 2ND PLACE PCC DIVISION, 2010
IDPA MI REGIONALS, 1ST PLACE SSR, SS 2011
• Numerous other shooting awards from .22 to hi-powered firearms